February 2020


The Movie

On the occasion of the anniversary, FRITSCH made a film of the company history, largely under it's own direction. Maximilian and Sebastian Fritsch took on the roles of their ancestors with a lot of fun and reviewed the last 100 years with numerous colleagues and family members. See for yourself and experience the history of the company in the movie "The FRITSCH Story".

Pictures from the anniversary and the movie to the story

The anniversary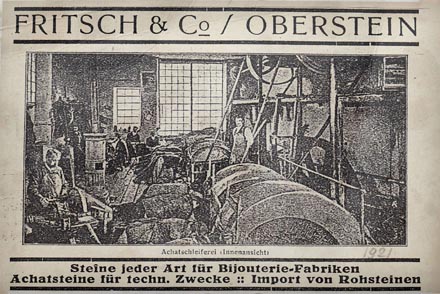 The 4th Generation

For the 100th anniversary, the 4th generation takes over the management: Maximilian und Sebastian Fritsch, just as their father, grandfather, great uncle, great grandfather and great grand uncle showed them.
Maximilian Fritsch, who came to the company after completing his apprenticeship as an IT-manager in 2009 will in future work as Commercial Manager. In his new position, he particularly appreciates the contact to the employees as well as developing new ideas and strategies.
Sebastian Fritsch, who is working in the sales department of FRITSCH for more than 10 years, is now the new Managing Director. As a child he dreamed of a career as professional soccer player, but since his apprenticeship at FRITSCH in 2006 he knew "this is my future!".

The change of generations