27.10.2021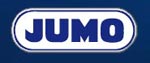 The new sophisticated entry-level model – JUMO variTRON 300i
The device is based on the JUMO JUPITER platform. As a result, JUMO variTRON 300 uses a large number of features from this high-quality embedded system
---
26.10.2021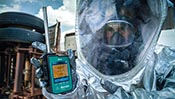 MIRA XTR DS handheld Raman spectrometer
Metrohm launches military-grade system for fast identification of unknowns in the field

---
25.10.2021


Fully automated multi-parameter of
drinking water via TitrIC
As the name suggest, TitrIC combines titration and
ion chromatography on an integrated, fully
automated platform. Results are a collected in a
shared database and aggregated in the same report. For maximum reliability,
---
24.10.2021


Analysis of water samples and water constituents
The present monograph aggregates the work and experience of two generations of application specialists from the laboratories at Metrohm International Headquarters. It can be downloaded free of charge from the Metrohm website.
---
18.10.2021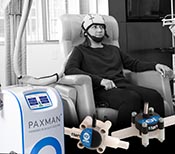 Chemotherapy Patients Benefit from Optimum Coolant Flow During Treatment
Paxman's innovative liquid-based cooling system utilises Titan's mini turbine flowmeters to monitor the rate of coolant flow around the patented cooling cap during chemotherapy
---
18.10.2021

Wavelength Optimized Dn / dc Measurement
Introduced new laser options for its HK Series differential refractometer to enable precise determination of specific refractive index increment (dn/dc) at the same wavelength as the light scattering application under investigation
Certified with the
General Purpose Approval

.
The continuous online
measurement of pollutants in the air
with the GO-Mini-ATC enables the detection limit of 1 ppb for hydrocarbon measurement

read more








We provide laboratory and consultancy services in the divisions





Process Analysers Online,
Atline, Inline

Metrohm Process Analytics has over 40 years of experience with online process analysis.
From single-parameter analyzers to the most advanced multiparameter
Ex Proof Analyzer for the most hazardous environments.

15.10.2021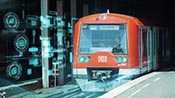 DB and Siemens present
the first automatic train
The driver remains on
the train to supervise the journey with passengers on board. Shunting, such as turning the
train around, is done without on-board personnel.

---
7.10.2021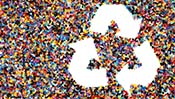 Covestro and Interseroh to jointly establish value-adding cycles
For this reason, Interseroh intends to source and prepare the relevant materials derived from the end-of-life products and distribute them to Covestro for re-integration into the raw materials cycles
---
5.10.2021


Expansion of the European competence team for device qualification of
analytical measuring devices for particle and dispersion characterization
Along with the increasing use of the stability analysers LUMiFuge and
dispersion analysers LUMiSizer beyond the research area also in production and quality control in these industries, the demand for these LUM measuring devices is increasing

---
4.10.2021


Comau receives the MERCURIO AWARD 2021: special
recognition for robotics in the smart factory
The accolade was conferred by the Italian-
German Economic Association Mercurio and recognizes Comau for its commitment to integrated solutions for the automotive of the future in Europe and around the world.
und weltweit.
---
3.10.2021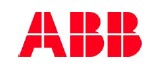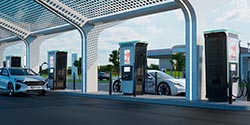 ABB launches the world's fastest electric car charger
ABB's new Terra 360 is a modular charger which can simultaneously charge up to four vehicles with dynamic power distribution. This means that drivers will not have to wait if somebody else is already charging ahead of them
Picture 1 / Picture 2 / Picture 3
---
30.9.2021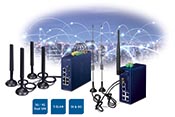 Upgrade Industrial Network with 5G NR Cellular Gateway
PLANET ICG-2515-NR is an industrial-grade cellular gateway for demanding mobile applications
18.10.2021


Network Enabled Remote Sample Management
DP5 Network is the latest version of Ziath's market leading 2D rack decoding web browser software designed to unchain scientists from their lab bench..
---
7.10.2021




Covestro shows solution for the future at the Expo 2020 in Dubai
To accompany Expo 2020 in Dubai, Covestro and the Institute of Biological and Earth Sciences 2: Plant Sciences at Forschungszentrum Jülich are hosting #IndustryMeetsScience Talks, a virtual talk series highlighting and discussing current issues and global challenges such as endangered biodiversity, future mobility and the expansion of renewable energies
---
5.10.2021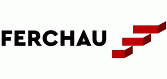 Take your career to next level
Embark on a career with FERCHAU today and develop the innovations of tomorrow. Develop your potential, at the same time benefiting from the experience and security of an owner-managed company. .
---
2.10.2021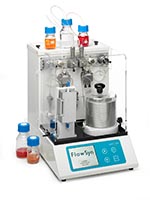 Sequential Photothermal Flow Chemistry Delivers High Yields
By moving the photochemistry,
performed using a PhotoSyn™ LED photoreactor, from ultraviolet (UV) to visible, the researchers were able to make their [2+2] ring closure much more energy-efficient. Integrating this with a FlowSyn™ Continuous Flow Reactor they were also able to apply automated high-temperature flow chemistry to the thermal cascade step facilitating safe and reliable scale-up with short reaction times

---
28.9.2021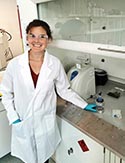 Sustainable High Efficiency Hydrogenation Biocatalysis
DrySyn OCTO reaction station from Asynt to help develop a next generation biocatalyst system that enables cleaner, safer, and more efficient chemical manufacture
---
28.9.2021


Cryogenic Storage of Biological Specimens
A range of CryzoTraq™ tubes designed for high integrity cryogenic storage of biological specimens at temperatures down to -196°C