18.10.2021


Network Enabled Remote Sample Management
DP5 Network is the latest version of Ziath's market leading 2D rack decoding web browser software designed to unchain scientists from their lab bench.
---
7.10.2021




Covestro shows solution for the future at the Expo 2020 in Dubai
To accompany Expo 2020 in Dubai, Covestro and the Institute of Biological and Earth Sciences 2: Plant Sciences at Forschungszentrum Jülich are hosting #IndustryMeetsScience Talks, a virtual talk series highlighting and discussing current issues and global challenges such as endangered biodiversity, future mobility and the expansion of renewable energies

---
5.10.2021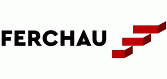 Take your career to next level
Embark on a career with FERCHAU today and develop the innovations of tomorrow. Develop your potential, at the same time benefiting from the experience and security of an owner-managed company.
---
2.10.2021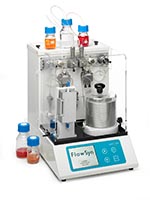 Sequential Photothermal Flow Chemistry Delivers High Yields
By moving the photochemistry,
performed using a PhotoSyn™ LED photoreactor, from ultraviolet (UV) to visible, the researchers were able to make their [2+2] ring closure much more energy-efficient. Integrating this with a FlowSyn™ Continuous Flow Reactor they were also able to apply automated high-temperature flow chemistry to the thermal cascade step facilitating safe and reliable scale-up with short reaction times
---
28.9.2021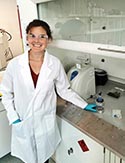 Sustainable High Efficiency Hydrogenation Biocatalysis
DrySyn OCTO reaction station from Asynt to help develop a next generation biocatalyst system that enables cleaner, safer, and more efficient chemical manufacture